COLLEGE SUMMER PROGRAMS : 2015
College Summer Programs : 2015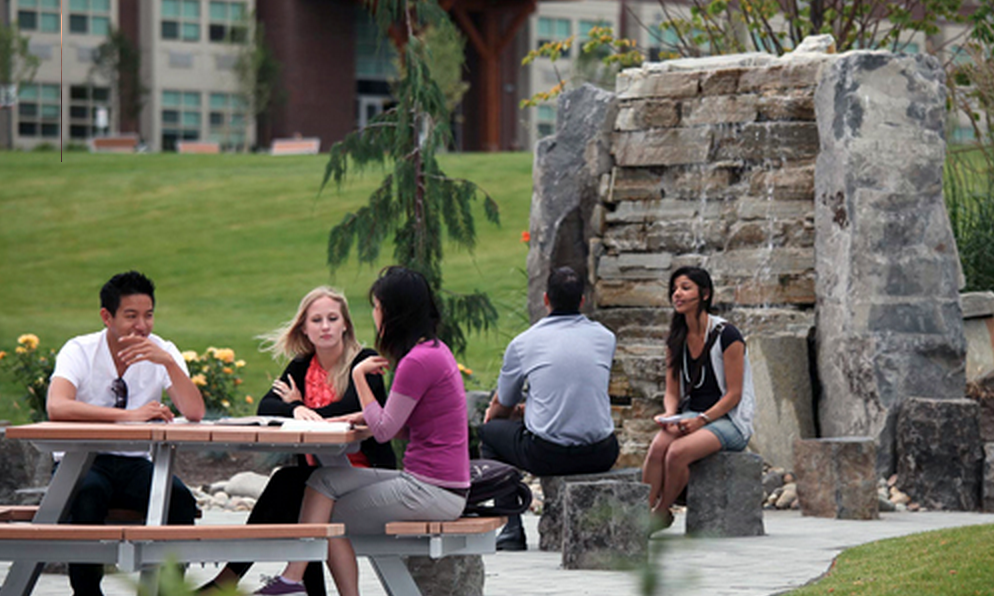 While here in the northern hemisphere it may be the middle of winter, it's never too early to be thinking about summer plans. For juniors and sophomores this is a particularly good time to be exploring college summer programs.


More and more colleges and universities are offering short term on-campus programs that offer a taste of what life would be like at that institution. Many offer a mixture of academic and social content, courses taught by tenured professors, and some even provide credit. All provide a fantastic way to discover college life and an enriching summer experience.
Selecting a summer program can be as challenging as choosing which college to apply for – thankfully its hard to make a bad choice. Here are some factors to consider while working with your students and their parents.
- Dream College : This may be the first chance for your student to experience the college they already have at the top of their list. However, as a grade 10 or 11 student, there is still time to explore. If a student's heart has always been set on College X , and will apply there no matter what - - then perhaps a summer program at College Y is the perfect opportunity to discover the next best thing.
- Location : Use the summer program as a chance to travel and explore different parts of the world. For US students set on returning America, universities in the UK and Canada offer summer programs and provide a reason to experience a different country. Or look at different parts of the United States that go beyond the east and west coast.
- Theme : Some college programs offer focused themes for their summer programs. Perhaps your students want to develop their leadership or build a talent in the fine arts. Several institutions offer summer programs streamed to the Sciences or Engineering. Or look at a program that focuses on a current hot topic , like sustainability or economics.
PLUS : Be sure to read more about selecting the right summer program in the OACAC.com article: "HOW TO IDENTIFY QUALITY SUMMER PROGRAMS"

The following is a selection of summer programs offered at universities around the world.

Note – none of these programs have been endorsed by OACAC. This is provided only as a resource guide for our members. Check the individual program websites for details , particularly concerning accommodations and guardianship. Come back to this space for regular updates to this list.


If you are a university with a summer program and would like to be included in the 2015 list please see bottom of page.


NOTE : By inclusion in this list, none of these programs will been endorsed by OACAC. This is provided only as a resource guide for our members. Check the individual program websites for details , particularly concerning accommodations and guardianship. Come back to this space for regular updates to this list.


SUMMER PROGRAMS 2015
Santa Clara University: Summer Engineering Seminar (SES),Santa Clara, CA,
Session 1: July 26-30
Session 2: August 2-6
The School of Engineering at Santa Clara University is pleased to announce its 26th annual Summer Engineering Seminar (SES) program. This special summer experience is for current high school sophomores and juniors who are curious about engineering. The program is designed to acquaint participants with the engineering profession, the academic expectations of college, and the nature of life at a university. Applications are due by 5:00pm PST on March 12, 2015.
http://www.scu.edu/engineering/about/ses.cfm
Babson College: Babson Entrepreneurial Development Experience,Wellesley, MA,
July 7- August 8
Babson's Summer Study provides a living/learning laboratory for students to focus on applying and advancing their knowledge in business and entrepreneurship. Students will work in a team to develop a new venture idea and gain experience applying entrepreneurship as a problem-solving tool for creating social and economic value. Students will work together to discover how to develop and grow new ventures and have the opportunity to build their network in meeting with business leaders and industry experts, all while exploring the city of Boston.
www.babson.edu/summerstudy
University of British Columbia: Summer Scholars Program, Okanagan, BC, Canada
July 12 - 25
The Summer Scholars Program offers an academically enriching opportunity for grade 10 and 11 students to have the total university experience – live on campus and study with UBC Professors at one of the world's top 40 universities. Summer Scholars spend 2 weeks immersed in university research and design projects with two course options – Engineering & Design or Environmental Sciences and Sustainability. Engineering student's focus on innovative design teams while Environmental science students engage in outdoor field studies in one of Canada's most beautiful regions.
http://www.summerscholars.ubc.ca
York University – Faculty of Science: Helix Summer Science Institute,Toronto, ON, Canada
July 5 – August 2

The Helix Summer Science Institute is an enrichment program designed for academically strong Grade 9 to 12 students excited by science and mathematics. We offer a variety of intense and rigorous week-long, non-credit courses. Students study advanced topics in science and applied math via lectures, hands-on workshops, experiments, demonstrations, and field trips. Each course is developed and delivered by graduate students and university faculty members. Additionally, an optional residence program is available. For more detailed information, please visit our website.
helix.science.yorku.ca
Xavier University: Jump Start at Xavier University, Cincinnati, OH
July 5 – 18
The Jump Start program is for secondary school sophomores and juniors who want to take a college course in Criminalistics or Pre-Medicine during the summer. Jump Start students live in Xavier's residence halls, eat in our award-winning cafeteria and have full access to the campus facilities. Off-campus trips to explore Cincinnati are also part of the program, as well as college-readiness activities such as campus visit and essay writing workshops. For more information visit www.xavier.edu/jumpstart
Ringling College of Art and Design: PreCollege Perspective, Sarasota, Florida, USA
June 21-July 18, 2015
CREATE YOUR FUTURE WHILE YOU DISCOVER YOUR STRENGTHS: PreCollege is for high school students looking for the opportunity to study the arts while earning college credit. Live together, learn together, and experience a summer of discovery. PreCollege offers in-depth studio instruction in fundamental courses and major-specific immersions that are balanced with fun social activities. Leave with an understanding of college-level work, a stronger portfolio for college admission, and lasting friendships with others who share your passion for the arts.
Calvin College: Summer English Institute, Grand Rapids, Michigan,
July 10 – August 7
Calvin College in Grand Rapids, Michigan is excited to host WAnet's Summer English Institute (SEI) for students ages 11-18. SEI consists of 3 weeks of intense, engaging English practice in classes followed by one unforgettable 6-day travel week in California, visiting famous cities, cultural icons, and top universities such as UC-Berkeley, Stanford, and UCLA. For more information and to apply, visit www.WAnetUSA.org.
St George's, University of London: International Summer School 2015, London, UK
July 20 – 31

The international summer school at St George's University of London offers an exclusive summer school for international students who are considering an undergraduate programme of study in Medical, Biomedical or Health Sciences in the UK. The programme includes a taste of what it would be like to study these subjects and life in a London hospital and medical school. Participants will have the opportunity to find out more about the entry requirements for Medicine and experience the medical selection Multi Mini Interviews (MMIs). Also included in the programme are a serious of education and social activities in one of the world's finest cities. More Info
Barnard College: Barnard Pre-College, New York, NY
Various dates & Programs in June & July

Live and Learn at Barnard College and experience a summer in New York City. Our summer programs are open to rising high school junior and senior girls.Courses in 25+ subject areas ranging from Entrepreneurship to Dance, will allow you the opportunity to explore an area of interest on a deeper level through both in-class discussion and city exploration. Enjoy field trips and excursions to every corner of New York City, as well as Admissions and Career Development workshops on campus.
www.barnard.edu/summer
Trinity University: A Trinity Summer,San Antonio, TX
June 14 - July 3
Experience three weeks in the life of a Trinity student! Students practice college-level reading, writing, and speaking in a challenging environment. Guided by distinguished Trinity faculty, students engage in a variety of classroom exercises designed to develop and hone essential learning skills such as logical reasoning, critical analysis, and persuasive oral and written communication. ATS students have the additional advantage of challenging their intellect in one of the nation's most vibrant cities! Website for more information: HERE


Wheaton College: [email protected] Summer College for High School Students, Norton, MA
July 6-31, 2015
[email protected] is a four week pre-college experience for rising junior and senior high school students. Participants will take one of four courses in Neuroscience, Psychology, Business, and Music, and will have a full schedule of academic and social activities that utilize both the close-knit community and fantastic location between Providence and Boston. [email protected] encompasses a challenging college credit earning academic environment, while also being student-centered and personal, providing participants with a taste of an elite private liberal arts college experience. www.wheatoncollege.edu/summer-college
University of Waterloo: IDEAS Summer Experience, Waterloo, ON, Canada
July 12 – 26

Can high school students change the world in 2 weeks? It is no secret that society is faced with big problems – both global and local. But these big problems have not met the big ideas of your students! The IDEAS Summer Experience is designedfor enthusiastic, creative, and academically driven international students to take part in academic and social activities, live in a university residence, and gain experience to help them prepare for their post-secondary education. Application deadline:March 20/2015.
https://uwaterloo.ca/ideas-summer-experience/
Skidmore College: Pre-College Program in Liberal and Studio Arts, Saratoga Springs, NY
July 5 - August 8
The Skidmore College Pre-College Program in Liberal and Studio Arts provides rising high school juniors and seniors the chance to earn college credits, experience campus life, and prepare for their future lives as college students. Designed for mature, motivated, and high-achieving students, the 5-week program offers them the opportunity to take college courses with distinguished Skidmore faculty in either the liberal arts, studio art, or both. Try college on before taking college on! www.skidmore.edu/precollege
Valparaiso University: Summer Global Leadership Institute, Valparaiso, IN,
July 17/18 - August 2nd

By participating in Valparaiso University's Summer Global Leadership Institute (SGLI), students can learn the skills necessary to be global leaders. Our short-term program will introduce students to the college life by immersion into the American higher educational system and the overall university culture. University faculty will provide activities that revolve around the leadership and team building, while providing crucial knowledge about various academic topics. The classroom and the campus activities will be complemented by field trips that enhance the overall experience. www.valpo.edu/global
Worcester Polytechnic Institute (WPI): Frontiers,Worcester, MA
July 5-17 or July 19-31

WPI's Frontiers program is for soon-to-be high school juniors and seniors who are interested in science, technology, engineering, math, and robotics fields. Students learn current laboratory techniques and explore unsolved problems across a wide spectrum of STEM disciplines. Rounding out the academic experience are humanities and arts workshops in areas such as writing, art, music, theatre, etc. Learn from outstanding professors utilizing state-of-the-art technology, and enjoy added activities such as evening workshops, field trips, movies, live performances and tournaments. www.wpi.edu/+frontiers


Davidson College: July Experience at Davidson College,Davidson, NC
July 5-25
July Experience is a powerful pre-college summer academic program for rising high school juniors and seniors who are highly motivated, academically oriented and self-disciplined. It takes place on the campus of Davidson College, one of the nation's very best liberal arts colleges and in the residential town of Davidson, NC. As a July Experience student, you will take two liberal arts courses taught by full-time Davidson faculty, live in our residence halls with students from across the country and around the world, and participate in sessions about the college admission process.
http://www.davidson.edu/offices/july-experience
University of Pennsylvania: Summer Academies, Philadelphia, PA
July 5 – July 25
Penn Summer Academies are academically rigorous, subject intensive programs which fuse traditional classroom instruction with experiential learning opportunities. Academies meet Monday through Friday, roughly 9am to 4pm, and include morning lectures and discussion groups complemented by guided laboratory research or relevant field trips. All programs are overseen and taught by Penn faculty or staff, ensuring students are met with a challenging Ivy League curriculum. Programs conclude with a capstone project designed to hone skills learned throughout the academy.
http://www.sas.upenn.edu/summer/programs/highschool
Lehigh University: Pennsylvania School for Global Entrepreneurship (PSGE), Bethlehem, PA
July 5 - August 1
PSGE is a four-week residential entrepreneurial program that brings American high school students together with international students from more than 58 different countries. The purpose of the program is to expose the selected students ages 15-18 to the topics of entrepreneurship, globalization, project management and leadership. Collaboration is required during the student projects where participants are partnered with both profit and non-profit Lehigh Valley companies such as Just Born, Inc., Martin Guitar, Habitat for Humanity and YMCA.
http://www.iacocca-lehigh.org/Iacocca/psge/


Bucknell University: Engineering Camp, Lewisburg, PA
June 21-26, 2015
The College of Engineering at Bucknell University invites you to Engineering Camp 2015. This program is an academically challenging, hands-on introduction to various engineering disciplines, topics in technology, and how basic scientific phenomena are applied in engineering design. The curriculum includes classroom instruction, laboratory demonstrations and experiments, and a variety of other interesting and fun academic activities. This summer program is designed to prepare you for the college experience, with seminars by university professors, and the opportunity to meet other students with similar interests. More Info
University of La Verne: REACH Business Camp, La Verne, CA
July 7-26
The REACH Business Camp at the University of La Verne is designed to expose students to the fundamentals of business and business education. During the three-week camp, students will learn business fundamentals including marketing, economics and finance. Students will be put in groups and will develop a business plan for a local business as the culminating. Classes are taught by faculty in the College of Business and Public Management. The $3,000 tuition includes housing, meals, program materials and airport transfers.
Brandeis University : Brandeis High School Programs, Waltham, MA
- - dates vary by program
We offer outstanding residential experiences for high school students from around the world. Students have the opportunity to explore academic and artistic pursuits in connection with a diverse body of individuals who share their commitment to building a global community. Programs we offer include App Design, BIMA Jewish arts, Genesis Jewish experiential learning, Mock Trial Boot Camp, and Service Corps.

Brown University: Pre-College Programs, Providence, RI
Multiple sessions 1-7 weeks in length, beginning June 14, 2015
Talented students from around the world choose Brown University Pre-College Programs experience college, prepare for academic success, and make new friends from around the world. Throughout the summer Brown offers multiple sessions 1-7 weeks in length, and more than 300 courses to choose from – on campus, online, and abroad.
www.brown.edu/summer
Boston University: Summer Term High School Programs, Boston, MA,
Programs are offered in June, July, and August.
Preview the college experience at a top-ranked university in one of the most exciting U.S. cities. Boston University Summer Term offers four pre-college summer programs that introduce you to college life and academics. You can enroll in BU undergraduate classes for college credit or explore your academic interests in one of three stimulating non-credit programs. During our programs, you will make friends with students from around the U.S. and the world through fun social activities on campus and in Boston. bu.edu/summer/highschool


Northeastern University: Summer Programs for High School Students, Boston, MA
July 5 – 31
Northeastern University's Summer Programs for High School Students include credit and non-credit options designed to prepare rising high school sophomores, juniors, and seniors for the academic, social, and cultural experiences of first-year college students. Building on Northeastern's world-renowned reputation for experiential learning, our programs focus on helping students understand how academic topics are used in real-world applications. Our programs provide students with the opportunity to get a taste of college life while test-driving a major in an in-demand field.
http://www.northeastern.edu/cps/summer


University of Notre Dame: Engineering, Architecture, All in One Programs, Notre Dame, Indiana
Dates Offered: June and July 2015
The University of Notre Dame offers summer programs that combine all different disciplines (Liberal Arts, Business, Science, Engineering, and Architecture) as well as programs specifically in Engineering and Architecture. Programs run for two weeks and are offered throughout June and July. All programs are run by Notre Dame faculty. Students live on campus in one of our residence halls and have access to social and recreational activities. Please consult the program websites for more information. Website for more information: international.nd.edu/
University of Vermont: Summer Academy, Global Academy at UVM and Faculty Lead Study Abroad programs, in Dublin, Ireland or Monteverde Costa Rica
July/August 2015
Motivated 10th,11th and 12th grade high school students from around the world choose the University of Vermont to challenge themselves through an experiential learning environment in the beautiful cities of Burlington, Vt, Dublin, Ireland, or Monteverde, Cost Rica. Students gain a greater understanding of what college life is like in credit or non-credit programs and develop cross-cultural relationships with U.S. and international students. Visit: www.uvm.edu/precollege
Temple University, Japan Campus: TUJ High School Summer Program 2015, Tokyo, Japan
July 29 - August 8, 2015
TUJ invites high school students to a summer of language and cultural experiences in dynamic Tokyo. The 10-day program includes a unique mix of Japanese language classes and one of three exciting electives. With field-trips in Tokyo, an overnight excursion to Nikko, and a trip to DisneySea, this will be their Tokyo story to remember. Visit: https://www.tuj.ac.jp/hs-summer-program/
Università Bocconi: Discover Your Talent, Milan, Italy
30 June - 2 July - Economics, Management, Finance
24/25/26 June - Political Sciences
22/23/24 June - Economia (in Italian)
24/25/26 June - Diritto (in Italian)
A unique experience dedicated to high schools students graduating in summer 2016 to get useful insight into the contents of Bocconi Bachelor programs. The initiative is organized in conjunction with the early selection session for admission to programs starting in fall 2016. Participants will have the opportunity to experience Bocconi's urban campus, in Milan, one of the most lively and cosmopolitan cities in Europe. and visit the World EXPO, a unique event hosted by our city in 2015! Visit: www.unibocconi.eu/dyt
University of Iowa: Residential summer programs include the Young Writer's Studio (IYWS), Secondary Student Training Program (SSTP), and National Scholars Institute (NSI), Iowa City, Iowa
Multiple sessions in July
Students currently in grades 9-11 may nominate themselves for the NSI, a one-week program. Students take a single advanced level course for the entire week. Students in grades 10-11 may nominate themselves for the SSTP, a five-week residential research program. Students conduct scientific research in laboratories under the guidance of a faculty mentor. Students also produce a research project or paper. The IYWS offers a single core course in poetry, fiction, or creative writing as a focus for two weeks. Visit: http://iowayoungwritersstudio.org/ & http://www2.education.uiowa.edu/belinblank/Students/summer/
King's College London: Pre-University Summer School, London, England
26th July – 8th August 2015 (inclusive)
This programme is an intensive academic and social experience designed for independent and motivated students typically in their final two years of high school. Students study Global Politics, Global Health, International Law, International Management or World History and lectures and seminars are supported by course excursions and guest speakers. Students live in King's College accommodation and enjoy an active social programme including West End theatre trips, a boat party on the Thames and a weekend away. Visit: www.kcl.ac.uk/summer
Carroll College: Best of the West Academy, Helena, Montana
July 6-25 2015

Come experience the American West in a safe and very beautiful Rocky Mountain setting. The focus of the Best of the West Academy is English language development for students with a TOEFL of 500/170/62-550/213/80 or an IELTS range from 5.5-6.5. Students will learn about the American West's rich history and visit some of the most spectacular places in the US, including a weekend in Yellowstone National Park. Visit: http://www.carroll.edu/academics/international/west/index.cc
Arts University Bournemouth (AUB): Creative Summer Programs, Bournemouth, United Kingdom
Session 1: 3 weeks from 13th to 31st July 2015
Session 2: 3 weeks from 03rd to 21st August 2015.
Explore your creativity at the UK's no. 1 University for the arts. On our specialist campus you'll learn from experts and collaborate with a diverse mixture of students who share your passion for creativity. From Film Production to Stage Make-up the AUB offers 14 specialist programmes including portfolio preparation if you wish to develop your work to apply for a degree course in a creative subject. We accept students from 16 years old and higher. Visit: aub.ac.uk/summer-courses/
MODUL University Vienna, Summer Program for High School Students, Vienna, Austria
June 29th - July 3rd, 2015
MODUL University Vienna (MU) offers a summer program for high school students in order to prepare them to enter one of the bachelor programs.
You will have the opportunity to meet a hotel manager working in one of Vienna's premiere hotels and learn about their career path, and will also learn about international management and the careers available in this dynamic field. You will spend time in the city of Vienna and learn what this amazing capital city has to offer. Visit: https://www.modul.ac.at/study-programs/preparation-programs/summer-program/

School of the Museum of Fine Arts, Boston (SMFA): Pre-College Summer Studio, Boston, Massachusetts
June 28 – July 24, 2015
Summer Studio is a rigorous program for high school students interested in the visual arts. Students from a variety of backgrounds and countries spend four weeks on SMFA's campus, utilizing the studios, working with expert faculty and graduate mentors, building their portfolios, and exploring the Museum of Fine Arts and Boston's cultural and historic landmarks. Graduates of the program can earn up to four college credits towards undergraduate study at the School of the Museum of Fine Arts, Boston. Visit:www.smfa.edu/precollege
The University of Chicago: Summer Programs for High School Students, Chicago, Illinois
3, 4, 5, and 6 week courses beginning June 22, 2015
The University of Chicago offers the highest caliber of academic opportunities to students from all over the globe. Study with researchers and educators who are transforming the way we see our world. Meet other idea-driven students who are as passionate as you are about learning. Be at home amongst the restaurants, museums, beaches, and neighborhoods that make Chicago one of the most vibrant cities in the U.S. See why over 85 Nobel Prize winners have called the University of Chicago home. Visit: http://summer.uchicago.edu and http://summer.uchicago.edu/high-school
American University: Summer Programs in International Service & Communications, Washington, DC
July 7-24 (International Service)
June 15-26 and June 26-July 10 (Communications)

International Service: Students study international affairs in small, interactive classes and earn college credit. Students attend briefings at Washington DC institutions and attend college skills-building workshops. Hybrid online/on-campus program. www.american.edu/sis/communityofscholars. Communications: Students enroll in communications courses, including scriptwriting, video production, professional newswriting, and investigative journalism. Activities, guest speakers, events, and field trips included. www.american.edu/soc/discover.
Universities interested in submitting a Summer Program to the list : Email details including:
University name, program name, dates, 80 word description, and program website
to : [email protected]
Share this post: